Geography Graduate Award
This part of the website contains the syllabus for the Swinemoor Primary School Geography Graduate Award.
You will need to study all the information presented here.
Staff will help you develop the study skills you need in order to memorize, retain and recall this information.
Once you are confident you can recall this syllabus tell your teacher and they will give you your undergraduate test.
Once you have passed you will receive a badge and be known as an SPS Geography Graduate!
Meet our inspirational adventurers  –
Learning resources
Example questions:
When was Captain James Cook born?

What was Amy Johnson's occupation when flying was introduced to her as a hobby?

What was the name of the ship that Captain Cook commanded?

How did Amy Johnson rise to fame around the world?

Which country did Cook and his men find whilst sailing in the Pacific Ocean?

What did Cook name this newly discovered land?

How many days did it take Amy Johnson to fly from the UK to Australia?

Give me some possible reasons as to why she did not break the world record.

How did Captain James Cook die and in which country?

What can you tell me about Amy Johnson's death?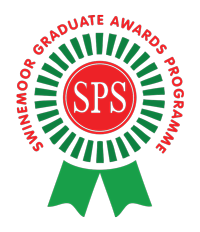 Graduate Awards Programme links: